Resolve The Mystery Of
How To Achieve Real Financial Success
In Network Marketing
Achieve The Success You Envisioned
When You Joined In The First Place!
Tap Into The Wisdom And Guidance
To Become Financially Secure In Your Business.
Invest 15 Minutes Daily For 12 Months.
Learn from the proven teachers,
coaches, and leaders, who have produced
5, 6 And 7 figure earners
The 27%er Success System is
designed to resolve the uncertainty
of how to achieve REAL
financial success in network marketing.
We guide you down a sequential
15 minute a day pathway over 12 months,
to achieve the success that you
envisioned when you first joined.
The 27%er Success System With The 100% Money Back Guarantee
Watch the 27%er intro to learn more about how this system will create a financial breakthrough in your business.
What is the 27%er Success System?
Steve Dailey of Entrepreneur Excellence, interviews George Madiou
The Network Marketing Magazine developed the 27%er Success System. The Success System was created to honor the 27% of the industry who are hungry to learn what it takes, and apply what is necessary.
This system is designed for those who are looking to go along the pathway of learning from the best teachers in the industry, and to gain true financial success.
The 27%er Success System is FREE, when you join The Network Marketing Magazine. The subscription is just $27 month (the price of a fancy Starbucks a week..... your business success is worth that investment, isn't it?)
"We will start you off with a 'Try Us Out Bonus.' The first month's membership of the magazine and the success system is FREE! Experience both for a month and watch what this combination does for you and your business...." George Madiou
My name is George Madiou, I am the founder and publisher of the 15 year old online publication, The Network Marketing Magazine. We have supported our members with over 3,000 articles, audios and videos from over 200 of the best and proven contributors in the industry. Names like Jim Rohn, Zig Ziglar, Tom"Big Al" Schreiter Denis Waitly and more. We have guided those who are looking to be taught by these success leaders.
It makes no sense, for a person to read over 3,000 articles, so we took the best of the best and created a system.
TO RESOLVE THE MYSTERY OF HOW TO ACHIEVE REAL FINANCIAL SUCCESS IN NETWORK MARKETING.
This system guides you down a path to achieve the success you envisioned, when you joined your business in the first place!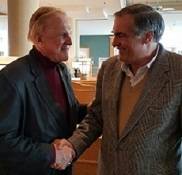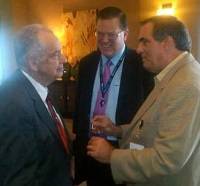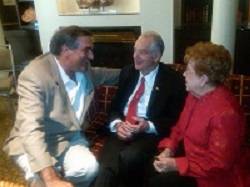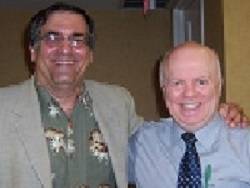 Denis Waitly & George Madiou
Zig Ziglar, Bill Ganz & G Madiou
George Madiou Zig & Jean Ziglar
G Madiou/Tom "Big Al" Scheriter

Why us?
We Have The Way For You To Achieve Financial Success In Your Business
Because Personal & Business Training Is Broken In Network Marketing Today.
Why is it that only 3% earn big money. and why does the industry have a 70% drop out rate?
People came into Network Marketing industry with a DREAM!
The 27%er Success System has contributions by great leaders like:

Denis Waitly

Jim Rohn

Tom "Big Al" Scheriter

Coach Steve Dailey

Zig Ziglar

Dr. Shad Helmstetter

Troy Dooly

Brian Biro

Robert Kiyosaki

Julie Ziglar Norman

Dale Calvert

Dr Steve Taubman

Dr. Ron Mueller

Fred Raley

Michelle Sanchez

Brian Tracy

Tom Ziglar

And Many More Experts that bring their
unique insights and trainings into their respective industry specialties.
The 27%er Success System is organized to walk the user down a path of building blocks of learned skill sets in a sequential  15 minute/day 12 month guided journey to become proficient and competent to attain financial success in their business.

Mindset
Getting Started
Launching Your Business
Goals
Prospecting

Leadership

Sales
Retail

Technology
Systems

Social Media
Communication
Listening
Belief
Prospecting
Family

And So Much More!
How Do I Access The 27%er Success System?

The 27%er Success System is ...
Timeless Wisdom/Cutting Edge Technology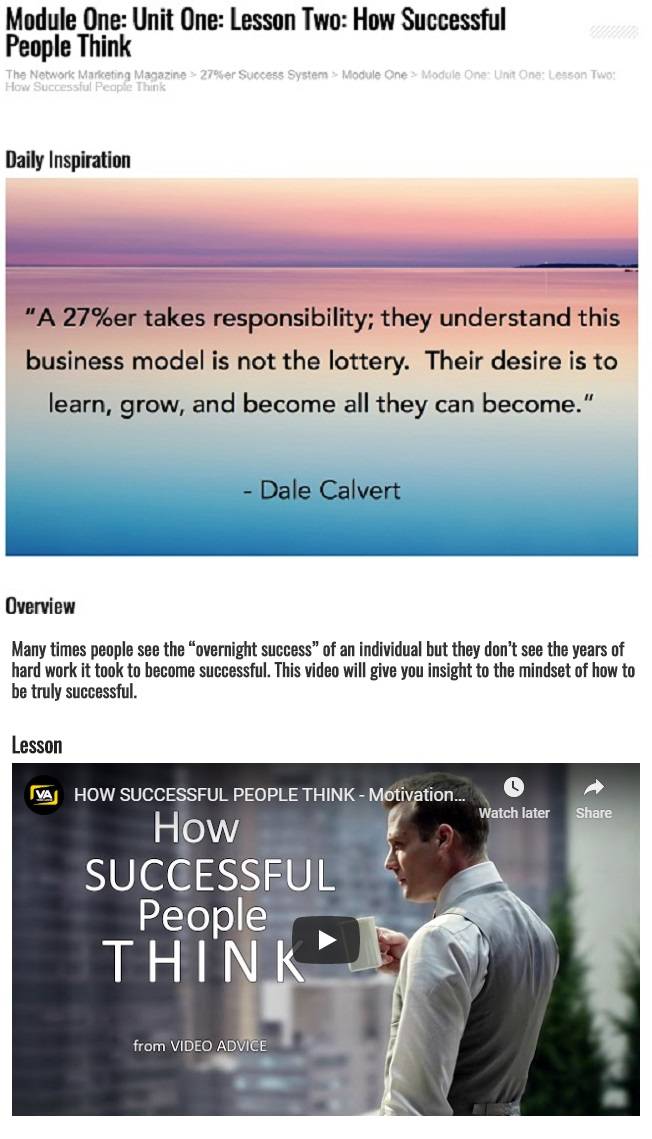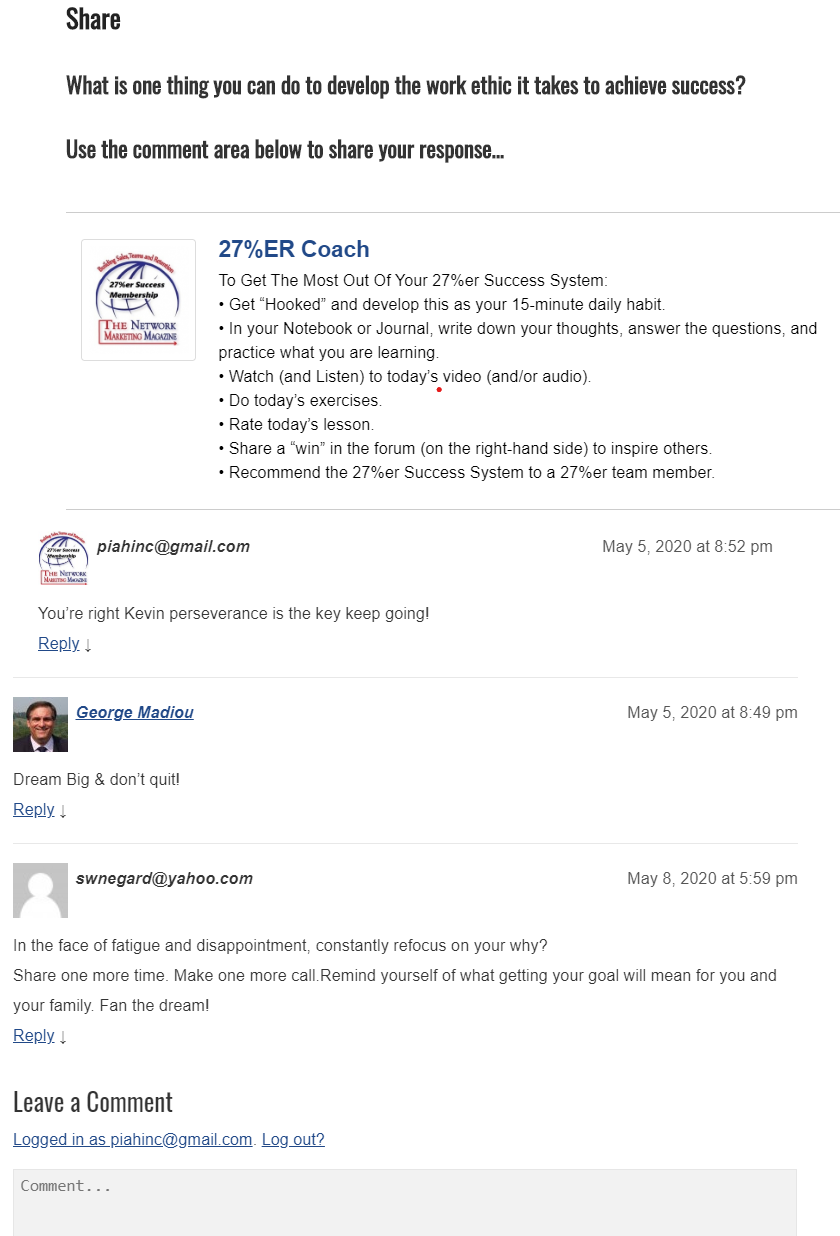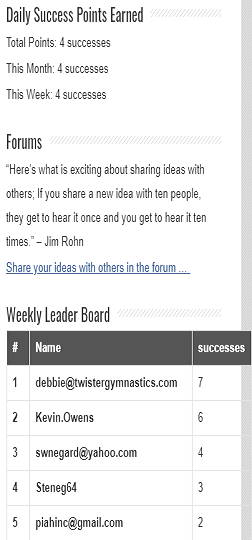 Just-in-time micro-learning delivered daily that will guide you down the path of personal and business growth.
A fun, captivating & inspiring way to learn to be financially successful. A systematic, gamified way to ensure daily application of the lessons being taught. No other training in the industry can utilize our exclusive application system.
People work harder when you keep score. This system motivates you through a gamified, real-time scoreboard.
Reflect on and share your most significant win every day. Give and receive Digital High Fives that will motivate yourself and others in building your business.
* Are you hungry for success?
* Are you willing to invest in your success?
* Are you willing to take action on what you learn?
* Are you willing to spend 15 minutes a day on that action?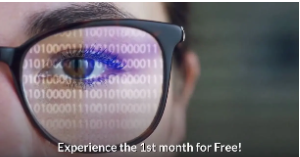 Experience Your First Month For Free
Dr. Ronald R. Mueller's Endorsement of the 27%er Success System
Simply put...... I LOVE IT!
-John Graham
I've bought a lot of training in Network Marketing, but I have never found a system that delivered what the 27%er Success System gives me. It keeps me on track, helps me grow and helps me grow my business. It's AMAZING!
-Amanda K
Learning, personal growth and business growth have never been easier! This system changes everything..... Instead of just giving knowledge, the 27%er Success System helps hold me accountable for growing myself and my business.
-Kent V.
The 27%er Success System provides the opportunity for REAL growth and development of those truly committed to being the best sales person and leader in their organization.
John H.
This is the most effective and encouraging coaching I have ever been a part of. The gamification factor keeps me motivated to keep moving forward and constantly focused what I should be doing to mature as the leader and team building machine I want to be.
-John G
I truly can't say enough about the Success Platform This is the answer that I personally was looking for to get me and my team all on the same page and growing our business.
-Bernadette M.
Once you get started, there will be no looking back and you will be telling everyone about it, just like me. Guaranteed!
Bernadette M.
This is a ground breaking system that will change your life and your business!
Jeff B.
You can't afford to NOT have this system!
J Graham